A weekend's holiday in Bournemouth, just 3 miles from home!
We were so excited as we packed our bags for our stay at Bournemouth Beach Lodges.  The drive from home took just 10 minutes and bright sunshine greeted us as we wandered down the zig zag at Boscombe overcliff drive to take up residence in our fabulous two storey beach lodge!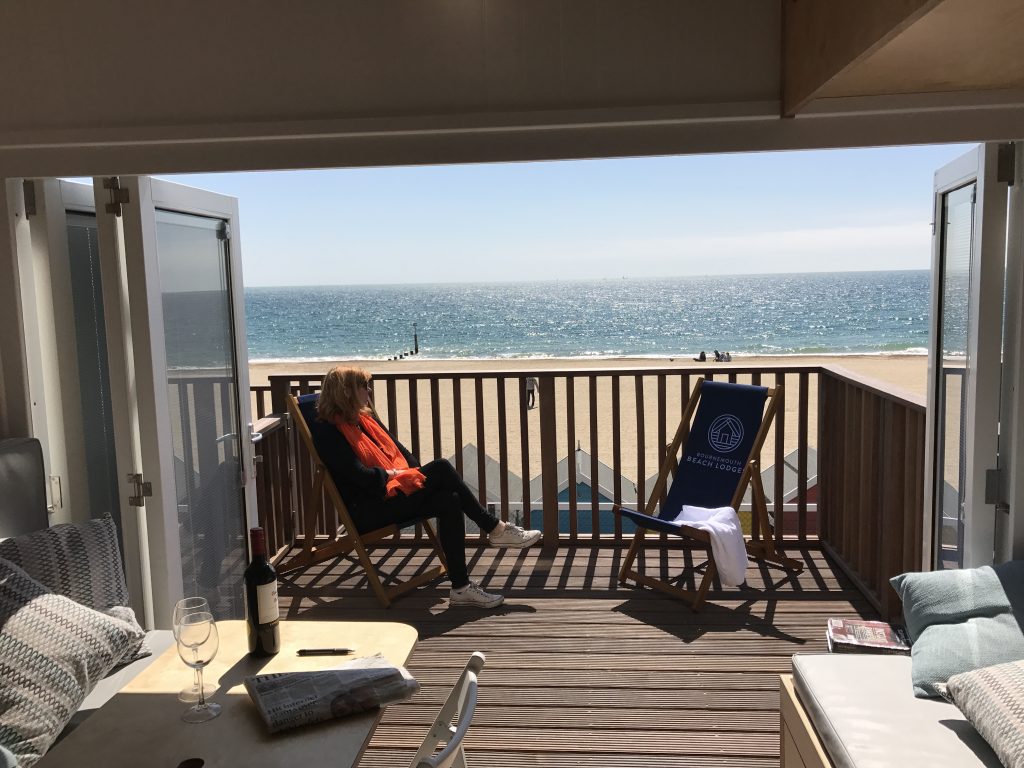 We really didn't know what to expect but knew that stunning views were guaranteed! Beach Lodge Manager Kim warmly greeted us and showed us around our new home for the weekend. The newly opened beach side lodges, which are located between Boscombe pier and Southbourne beach, are grabbing the attention of locals and holidays makers as they are offering a real alternative and different style of accommodation for visitors – we quickly saw why.
Kim took time to show us around our living and sleeping space. Impressively there is a bathroom with shower and flushing lavatory, a stylish kitchenette which houses an electric hob, fridge and microwave and a dining table with chairs and benches which can be converted in to a sleeping area at night time. A climb up the stairs to the mezzanine floor takes you to a double and single bed…a space that my son and his friend quickly bagged as theirs!
We immediately felt at home and were very impressed with the high-quality finish of these lodges. There has obviously been a lot of attention and detail gone in to the design to ensure that visitors enjoy an element of luxury living. There is free Wi fi, heating, clever lighting and limited storage. There is a separate lodge which has a washing machine and tumble dryer which guests can use without charge. We didn't have much luggage as bedding and towels are provided. All lodges provide an initial supply of tea, coffee, biscuits and milk which was a real welcome touch and meant that just ten minutes after arriving we were enjoying a cuppa on our private terrace! The wine went straight in to the fridge for later!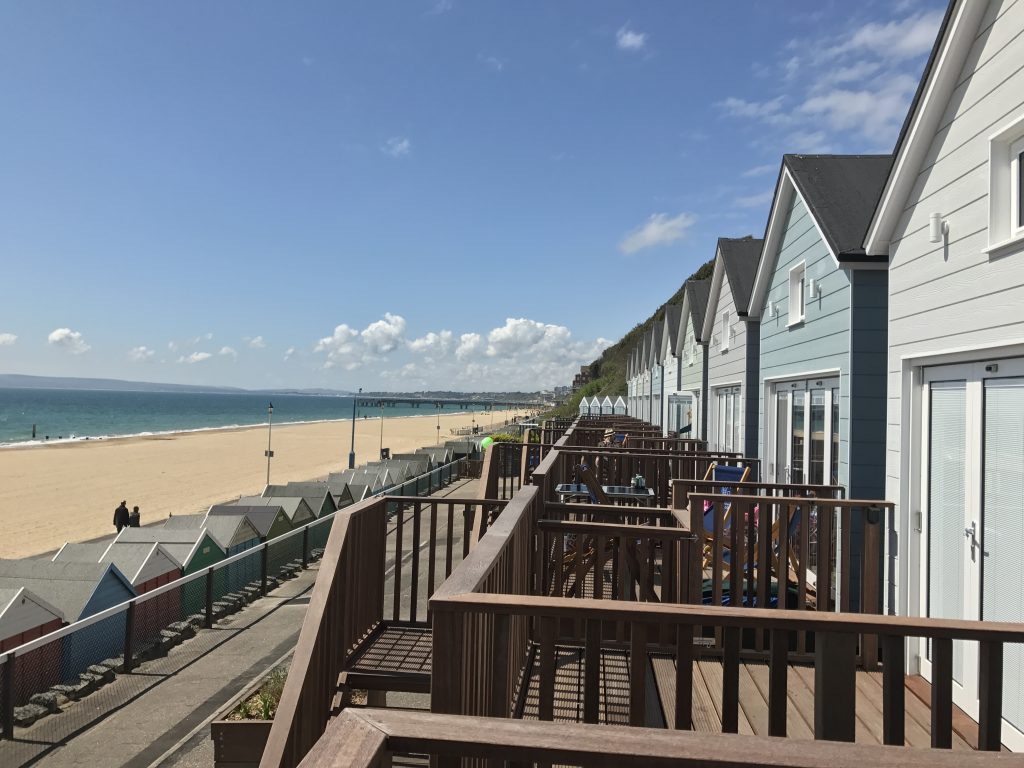 Waking up the next morning after a great night's sleep we opened the bi fold doors and sat in bed luxuriating at the amazing vista. The simple pleasure of listening to the waves and watching the early morning scene on the beach was wonderful.
What we particularly enjoyed about our stay was the luxury of just sitting around and enjoying our surroundings and company. The boys even put their phones away and we had much fun playing lots of games of cards, sat around the table. They also brought their bikes with them and enjoyed cycling up and down the prom.
Our Beach Lodge neighbours were lovely. On one side a father and son visiting from London and enjoying a 'boys weekend' away together. On the other side there was another local family who live yards from the cliff top in Boscombe Manor but decided that they too wanted a weekend holiday, close to home!
We would definitely recommend a stay in one the lodges. Maybe a little more sunshine would have been good but we wouldn't change anything else about our stay- these lodges are simply brilliant!